A rapidly growing, viewing audience.
As well as being free to view, Ergsy is being made available through national business and professional associations and through county, district and parish councils across England and Wales and by August 2023 we are linked this way to 1.9 million people!
The House of Lords
On the 22nd of May 2023, we met with Baroness Harding at the House of Lords to share our progress with Ergsy, and she spent time with us sharing her very extensive experience in the health and digital field media field user interface. The outcome of this significant opportunity was the addition of a facility for viewers to share their experience with other viewers and the provision of a helpful links resource alongside each video, Baroness Harding is an amazing resource to have alongside our initiative.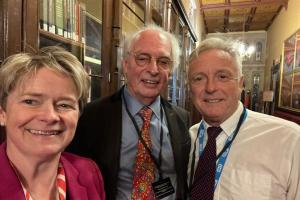 ,
Why is Ergsy free to use? 
Ergsy was founded by Neil and Graham to enable the population of the UK, to have a greater understanding of how to move forward at times of stress and anxiety, as it affects people's health, legal, financial and welfare needs.
Access to www.ergsy.com will always be free for ever, forever free, so to support the growth of Ergsy's resource, we are now offering to carry links the websites of organisations across the UK, to reach our rapidly growing audience, in return for sponsorship.
Ergsy.com Ltd operates as a not for profit, community interest company, providing a unique service that is already having a positive impact on the health literacy of the UK.
Meeting the Welsh Assembly
In February 2023 as a result of introductions by Ben Lake (MP) and Jane Hutt minister for Social Justice at the Welsh Assembly, we met James Walsh-Heron to begin working with the Assembly to promote our free Ergsy service across Wales.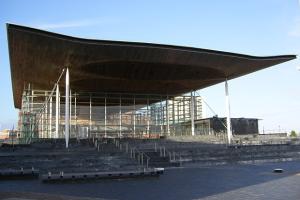 Restart after Covid
As with much of life Covid put paid to much of our intentions for the next two years. Until 2022 when life returned to "normal" and Patrick took over from Stewart and on the 24 of May we launched www.ergsy.com 
Market Research begins
In 2017 both Neil and Graham researched the market for the concept a sell-learning video library, in all meeting with 11,000 people over the year. 
The Partnership
2016….Over the last thirty years or more Neil has worked on several projects with a good friend, Graham Fisher. In 2016 Neil and Graham met with NHS Digital ant the Health and Care Expo in Manchester and formulated a way of deriving professionally produced videos to cover the four topic areas in Ergsy.
Introduced by NHS Digital, Graham and Neil began working with the Team at NHS Choices headed by Eleanor Bowen-Jones who jointly produced the health videos, to which have been added the non-health topics of law, money and welfare.
The idea of ERGSY is born.
Neil realised that we all learn more quickly and comprehensively if the medium is video, because it is 60,000 more efficient than reading text. He set about developing the architecture for a website to provide a free self-learning video library to cover the main areas of stress and anxiety in life, namely Health, Law, Money and Welfare, this formed the foundation of the website now freely available at www.ergsy.com